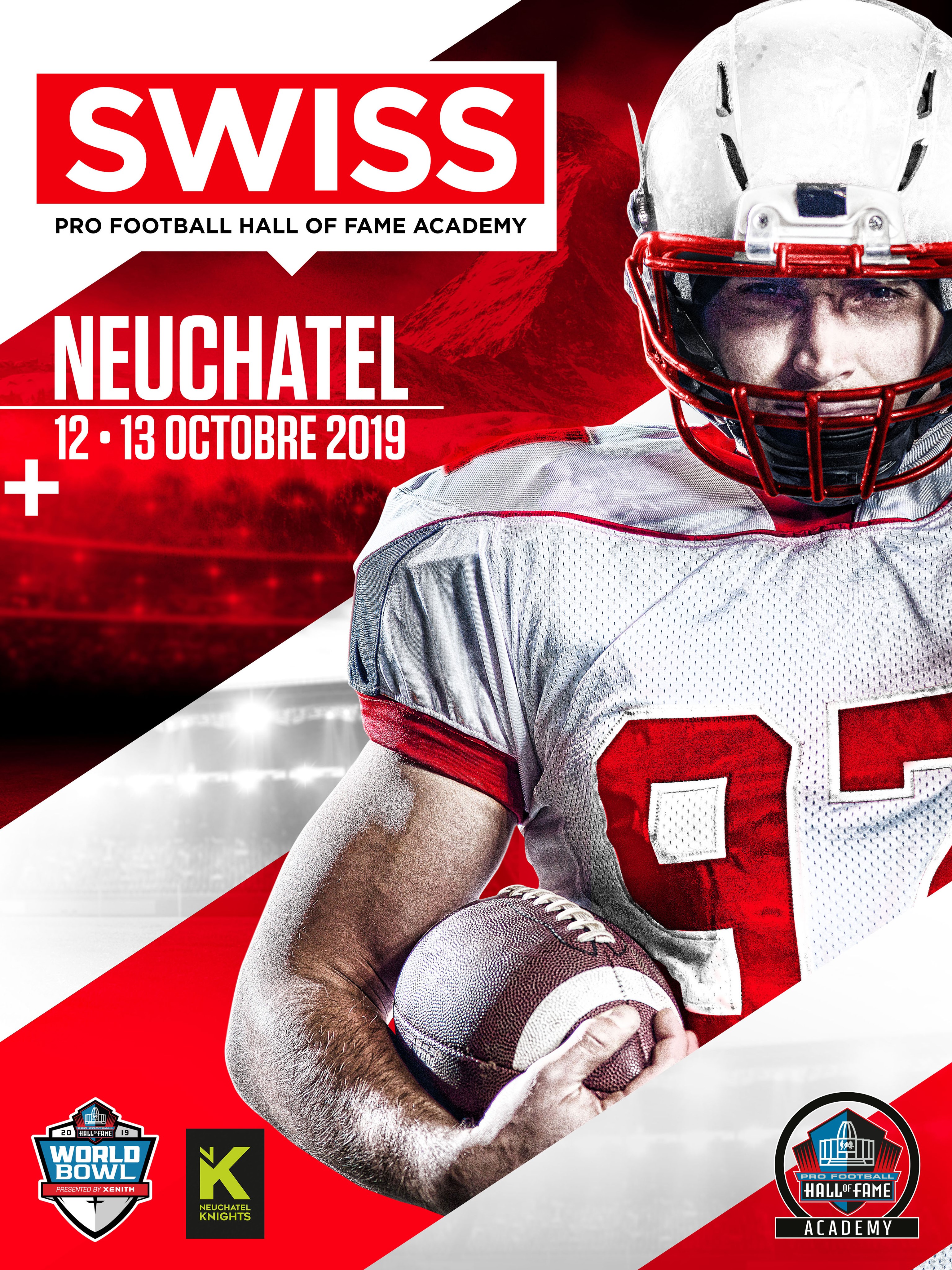 For the first time in Switzerland, some of the best NFL coaches and members of the Pro Football Hall of Fame Academy will travel to Neuchâtel for two days of intensive training.
Participants will receive over 15 hours of coaching with the most experienced NFL coaches.
Practices will be done both in the field and during class sessions.
Come and train with coach Darryl POLLARD (DB), double winner of the Superbowl with San Francisco 49ers Joe MONTANA and Jerry RICE.
Come and be coached by Ted COTTRELL (DL), coach mentor Bruce SMITH or Robert FORD (RB), triple SuperBowl winner with the Dallas Cowboys. Coach FORD was the coach of Troy AIKMAN, Emmith SMITH and Michael IRVIN …
Come and train, two days under the guidance of our staff of renowned coaches.
Accessible to players and players of American football from 14 years.
Coaches can also participate as a shadow coach

Saturday 12th and Sunday 13th October 2019
Stade de la Maladière - Rue de la Pierre-à-Mazel 10, 2000 Neuchâtel, Switzerland
Why participate in the Pro Football Hall Of Fame Academy?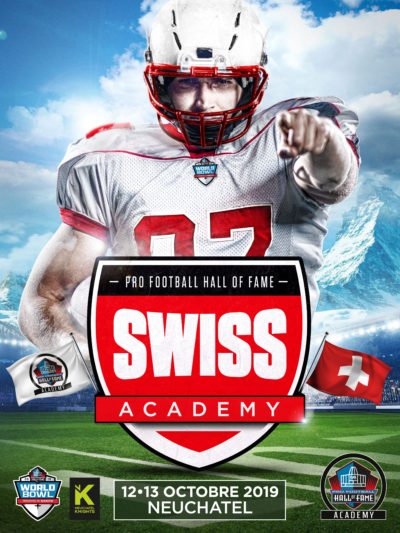 Player
Lunch and offcial Tshirt incl.
Accommodation: after your registration to the camp, you will receive an email with the possibility to book in two partner hotels of the PFHOFA at a preferential price.
COACHING STAFF

*Coaching staff may be subject to change.